Understanding Email autoresponder and Follow-Up Messages
Not many people are aware that they can generate sales on autopilot by utilizing their autoresponder and the follow-up messages they send to their subscribers. For those who are unfamiliar with what autoresponders are, please allow me to explain what they are in brief for those who aren't familiar with the term.
An autoresponder is a software script that automates the sending and receiving of email messages. If you have received a new subscriber to your e-mailing list, you would use this tool to send out follow-up messages to that individual. To avoid any confusion, those messages are also referred to as "autoresponders" in some circles. It is possible to create and manage your autoresponders (your messages) using the Autoresponder ability if that makes any sense.
It's helpful to think of email autoresponders as the unsung heroes of your email marketing campaign. To put it simply, they are any type of automated email, or even a series of automated emails (your follow-up messages), that you write once, schedule, and send out automatically from your Autoresponder software (the software script).
I hope I didn't make myself too difficult to understand. Then we'll talk about how marketers can use autoresponders to streamline their email campaigns and cut the amount of time they have to spend on administrative tasks. For example, an autoresponder can easily send out a welcome email with follow-up messages that are all personalized, rather than emailing each individual who signs up for your newsletter or email list.
Autoresponders are at the heart of email marketing campaigns. You use it to promote your business's products or services. Also used to develop relationships with potential customers, keep current customers informed and updated, provide coupons to encourage customer loyalty, and a slew of other things!
The problem is that the vast majority of website visitors will not buy a purchase from you on their first visit. On average, it takes a visitor 6 or more visits to your site before they decide to make a purchasing decision from you. Your follow-up messages are critical in order to make their interest and, ultimately, close the sale.
When you begin writing your message, you'll need to come up with some catchy subject lines or headlines to draw the reader's attention. Your subject lines are what piques the interest of your subscribers, causing them to become eager to read the rest of your message. If you send an email with a dull or irrelevant subject line or headline, there is a good message that your subscribers will not even open it, let alone read it.
Personalization, such as using your subscribers' names, is a great way to capture their attention and keep their attention. The majority of autoresponder software scripts or platforms available today will give you to personalize your messages through the use of code insertion in your messages. You replace the code with the subscriber's personal information when you send a message to him or her.
When the reader receives the email, he or she will see his or her own personal information instead of the code that was sent. This is a great way to use personal information to engage your subscribers even more deeply.
The welcome or introduction email should be the very first message that you send to a new subscriber to your list. In terms of importance, the welcome email is the most important because it will set the tone for what your reader can expect from you and from your subsequent messages in general.
The welcome email is a great way to begin branding yourself or your company by giving them a brief overview of what you do and how you can assist them in their endeavors.
The second email message in your follow-up series should provide information about your company's products and services to your subscribers. Make sure you explain what your products or services do and how they can benefit from using them to your customers.
A product or service's benefits are more likely to persuade people to buy it than its features. You can then make an irresistible offer to them by giving them a limited-time discount if they buy right away.
In the third message that will follow, try to place a stronger emphasis on your company's services and products. Tell your subscribers how they simply must have your product or service because it is a cut above the rest, and then demonstrate this to them by offering a sample or trial offer, or even better yet, a buy one get one free deal.
In order to increase your chances of making a sale, you should include comparisons between what you offer and what your competitors provide. Thus, you will demonstrate to prospective customers that you are indeed the best, offering both the most features and the most competitive prices.
Once you have a few satisfied customers under your belt, you will begin to establish your credibility. Your follow-up messages can also include a request for feedback from your subscribers, such as suggestions for how you can make their experience or how you can personally assist them.
Once a customer expresses satisfaction with your products or services, you can include it in a testimonial and send it out in a future follow-up message to that customer.
Ending your message with a teaser for your next message is a great way to keep your subscribers interested in your next message and looking forward to it. To give an example, "Don't forget to keep an eye out for my next email, in which I'll be sending you something special," would be appropriate. This could be a one-time sale, a coupon, or simply a free download.
Make use of your autoresponder and follow-up messages as if they were members of your own personal sales team, and you'll soon find yourself making sales on autopilot. Practice weaving in your company's contact and website information as well, so that your subscribers can easily place an order without any problems or at any time they choose. – Investing time and thought into your follow-up messages will quickly result in the conversion of your subscribers into paying customers for you.
The Autoresponder is the most important tool for running a successful online business.
You will gain a better understanding of the autoresponder and the significance of using an autoresponder in your business.
The fact that you have a website or a blog indicates that you are in the business of selling online. An effective autoresponder is the next most important thing to consider once your online business has been set up and running smoothly.
Autoresponder has been defined as.
In plain English, it is actually electronic newsletters that are forwarded automatically to your subscribers via your mailing list at intervals that you specify or define. Consider the following sample: you can design and specify an autoresponder so that when a person signs up for your mailing list, he or she will receive a welcome note from your business.
Following that, you can send additional messages, such as business discount codes, invitations to connect on social media, announcements of new product launches, and so on.
Messages sent out automatically to your email list are known as autoresponders, and they are created by you. They assist you by sending out emails and newsletters on your behalf to recipients who have subscribed to your mailing list automatically.
You have the ability to schedule each individual set of messages (known as a campaign) to be sent out to your list in the order in which you specify. You have complete control over which messages are sent out by which campaigns, as well as the rate at which they are sent out.
In the case of a new subscriber, you might want to send out emails on days 1, 2, 3, 4, and 5, and then slow down the rate of emails on days 7, 10, 14, and so on. Autoresponders are extremely useful because they allow you to write your messages ahead of time and they keep track of who has received them and when they were sent to them.
You can see how many people opened your messages, clicked on links, and did other actions after you give them.
The best autoresponders also give you the ability to create and manage newsletters, and some even include hundreds of templates to get you started right away.
So as you can see, using an autoresponder service is a critical component of your list-building strategy. It would be nearly impossible to collect and manage email addresses if you didn't have them.
It would also be a nightmare to try to keep track of all of the messages you have sent to each individual email address you have.
It is possible to use two types of autoresponder services…
Autoresponders that are hosted on your own server
In most cases, self-hosted autoresponders will not cost you a monthly fee. They will almost always charge you an up-front fee for the autoresponder software itself. However, the money you save up front may end up costing you more money in the long run due to the problems that can arise when using this method.
First and foremost, when using self-hosted autoresponders, there is a very real possibility that all of your messages will be delivered to the spam folder of your recipients. This is due to the fact that a self-hosted autoresponder does not typically include the ability to prevent messages from being filtered as spam.
Second, you will be solely responsible for dealing with any spam complaints that you receive. The majority of the time, when you use a hosted service, the company will take care of any spam complaints that you may receive on your behalf. In addition, when using a hosted service, you have the option of using double-opt-in. As a result, you will have an additional layer of protection in the event of spam complaints.
Last but not least, most hosted services give you the ability to back up your lists in the event something goes wrong with your server. With a self-hosted autoresponder, it will be entirely up to you to deal with this situation. When you factor in any necessary maintenance, the money you save may not add to be such a good deal after all.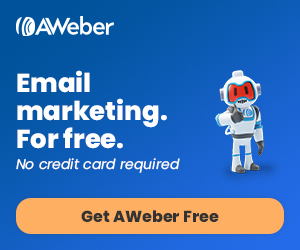 Autoresponder Services that are hosted on the internet
It is much easier to use hosted autoresponder services than it is to set up your own. As a result of the fact that they are generally white-listed with the majority of major ISPs, you are protected in the event of any spam complaints being lodged against your account. Aside from that, they offer a slew of additional features that you would not be able to get with a self-hosted autoresponder.
There are a plethora of hosted services available for you to choose from, each with its own set of advantages and disadvantages. In the event that you have never used an autoresponder service before, it can be extremely difficult to decide which one is best suited to your specific requirements.
I'm going to give you a quick rundown of the five most popular autoresponder services available today, keeping this in mind as I go. You will then be able to decide a more informed decision about which option is best for you. Keep in mind that, once you've chosen a service, you'll almost certainly have to stick with it for as long as your business is in operation.
If you decide six months later that you want to change your autoresponder, you will be faced with the unenviable and somewhat complicated task of transferring your list to your new service.
Transferring your mailing list to a new service can be a time-consuming and awkward task to undertake. It is possible that your new autoresponder service will require you to ask everyone on your list to confirm their subscription. In the best-case scenario, this could take a long time, and in the worst-case scenario, you could lose a significant portion of your email list in the process.
It goes without saying that if you have spent the previous six months building your list, this would be a significant setback. As you can see, it is important to select the most appropriate autoresponder service from the start of the process.
Popular Hosted Services are as follows:
Aweber.com
For a very long time, Aweber has been the most widely used autoresponder service on the market. They are a very dependable service with some great features and a pricing structure that will grow in tandem with your list. As a result, it is not prohibitively expensive at the outset; in fact, at the time of writing, it is free for the first 30 days and then only $19 per month.
Your monthly fee will increase in direct proportion to the size of your list. With over 700 templates and more than 6000 stock photos to choose from, Aweber is another access that is relatively simple to use and well worth considering. It also has a fantastic customer support system to back it all up.
GetResponse.com
GetResponse is the most popular email marketing service, trailing only Aweber in terms of popularity. Aside from that, they have some great features, such as a reasonably large image gallery and more than 500 template designs. Getresponse, like Aweber, is easy to use and offers plans that can scale to grow the needs of your growing business.
From as little as $15 per month, they are significantly less expensive than Aweber, and they also offer the option of starting an 18 percent discount if you pay for a year in advance. The company is again offering a free 30-day trial at the time of writing.
MailChimp.com
Mail Chimp is the final piece of the puzzle. Unlike the other autoresponder services, Mail Chimp is unique in that it provides a free service aimed at small businesses and entrepreneurs. If your list is less than 2000 items, you will not be required to pay anything. After you have accumulated 2000 names on your list, you can upgrade to the paid plan, which starts at $10 per month.
However, because the free version has limitations in terms of the features you can access, you may want to start upgrading to the paid plan sooner rather than later in order to take access to the additional features.
iContact.com
IContact, like Aweber and Getresponse, is offering a free 30-day trial of their services. When you consider that their packages start at $14 a month and that you can save 15 percent if you pay annually, they are well worth starting. They provide very dependable service, and while their autoresponders are not as user-friendly as those provided by Aweber and Getresponse, they are still very good.
Furthermore, on top of the fact that you can manage a list of up to 15,000 subscribers, they also provide an extremely attractive autoresponder service. Another great feature to consider is the ability to import your existing contact list and manually add contacts to the system.
ConstantContact.com
There is also a 14-day free trial period available from Constant Contact. With packages starting at $20 a month, they offer a service that scales with your list, similar to Aweber and Getresponse. There is also an extensive image library, templates, and a smartphone application. When compared to Aweber and Getrsponse, they are a little disappointed by the lack of features available.
However, with a truly excellent support network, they certainly provide a service that is worth considering.
The bottom line is as follows:
The autoresponders I've listed all have excellent integration features and work extremely well with WordPress. I recommend you check them out. Because WordPress is used to build approximately 28% of all websites on the internet, the ability to integrate into this platform is an important feature.
Although I have listed what I believe to be the five most popular autoresponder services available, this does not imply that you should disregard the other options available. Without hesitation, take a look at a few of these and make your own judgment. We all have different wants and needs, and it's possible that you'll find a service that is more suited to your requirements.
Have you gotten around to utilizing an autoresponder service? If so, which one is it and how are you getting along with it? Do you have an autoresponder that you host on your own server? What problems have you encountered and how have you dealt with them?
Important Reminder:- Prices may vary slightly from location to location. You must make direct contact with the service provider in order to obtain accurate pricing.
The importance of autoresponders
When you use autoresponders for your online business, you can automate a large portion of your email marketing, but only if you set them up correctly. Thanks to an autoresponder that has been installed on your website, subscribers will be able to receive specific and important key messages about your business.
As a result of this feature, you will not have to worry about manually sending out these messages because everything is already set up and automated. The importance of using autoresponders becomes even more apparent as a result of this development. In a nutshell, they assist you in saving a significant amount of time while running your online business.
How can you make use of autoresponders to help you promote your online business more effectively?
• You can use them to send customized birthday greetings to subscribers on your mailing list, along with other related offers to help them celebrate the occasion.
• After a subscriber purchases an item or a product, you can move them from one phase of communication to another. For example, you can move a subscriber from a 'prospect' level series of messages to a 'upsell' level series of communication.
• You can send out emails to subscribers exactly one month after they make a product from your website. • In order to encourage them to renew an 'insurance policy or guarantee,' this can be done.
When autoresponders are used in such innovative and meaningful ways, they have the potential to generate significant sales and income for your business, as well as high returns on investment.
They are available through a variety of well-known service providers, such as MailChimp, Getresponse, Aweber, Mad Mimi, and Campaign Monitor (among others). Known for offering businesses robust autoresponders, these providers also provide dedicated tools for hosting mailing lists and forwarding newsletters and messages to their customers.
Finally, when properly configured and utilized, autoresponders can assist online businesses in automating a variety of marketing activities and tailoring specific messages to a mailing list in order to increase profit and client engagement.
The amount of money is on the LIST! Everything you need to be successful on the web is available under one roof for only $10/month! The following services are available: autoresponder, hosting, splash/squeeze page builder, tracker, rotator, advertising, and many more. Plus, a one-of-a-kind pay plan that is unmatched in the multilevel marketing industry – 100 percent commission! Learn how to build a successful online business and start earning money right away!
In order to build a proper email list, you must take an ethical approach to the process.
Building a proper email list necessitates the use of ethical practices. As a result, spam is a very bad decision. In the long run, using spam to build your email list is unethical and will result in your failure. The most effective method of building a proper list is to build the ethical approach, which entails convincing potential subscribers to opt-in.
This means that they have agreed to receive your emails because they find the content contained in your emails to be useful.
There are a number of ways that you can use to encourage people to sign up for your email offers. One of the most effective ways of acquiring potential subscribers is to provide them with interesting and useful content.
The content must be relevant to the needs of potential subscribers in order to be successful. In order to convert the potential subscriber into a paying customer, it is important that you do this. A successful email marketing campaign will result in repeat customers who will contribute to the success of your online business.
It will require some creativity to get your email list up and running. Consider starting a few social media accounts, to begin with. Many social media websites should be considered when making your decision. The vast majority will allow you to direct your sales pitch to your company's webpage. They will also allow you to communicate with other members of your account through the use of email.
Utilize these accounts to pitch your offer via an email newsletter to a large number of people. It is expected that your email letter will include information and products that will be of interest to your potential subscribers.
Creating a fan base on these social media platforms will create loyal followers as well as potential clients. This has the potential to increase the size of your email list. Give in mind that growing your email list will provide you with more potential customers and thus more sales.
It goes without saying that using your website or blog to build an email list is one of the most effective ways. Most of your audience will become engaged with your ideas and brand during this stage. As a result, this is where you should place sign-up forms in order to gain subscribers.
Obtaining potential subscribers can be accomplished through the use of a number of sign-up forms. The exit pop-up, scroll form, fixed bar, and pop-up or lightbox are examples of such elements.
On the internet, these are described in great detail. Many of the more popular email list-building websites will provide you with step-by-step instructions on how to create the various sign-up forms that you will need. Of course, you'll have to rely on your own creativity and research to figure out what your target audience wants to read and ultimately purchase.
You must provide your potential customer with something that they require in order to make a sale on the internet. With the right email marketing strategy, you can provide your customers with the information and products they require and desire.